It began as a voicemail on my phone from a prior repeat client - but when I called them back 15 minutes later, they'd decided not to hire a stringer for this story: just-fired New York Times executive editor Jill Abramson was to speak at not-distant Wake Forest University's commencement.
So I immediately called around to other possible clients for that story. Abramson - and her sudden termination by the New York Times - was a big story, especially among the three dailies in New York City but also far beyond, fueled by allegations of sexism. Of those I called, they either were sending their own staff people - or using wire-photo feed - except for the New York Post, where the photo desk first told me they'd consider it, then called me back to hire me. Phone and email discussion provided what kind of photos they wanted and a price agreed.
My job in this assignment included everything from locating where and when the commencement would be held to arranging credentialing.
I arrived early and shot some "scenery" photos as one of the first press people there - but it soon became evident that dozens of press people were covering this - even two just from CNN and three from Associated Press.
Abramson was all smiles when presented an honorary degree (below).
I had all photos sent to the New York Post via FTP in a timely manner.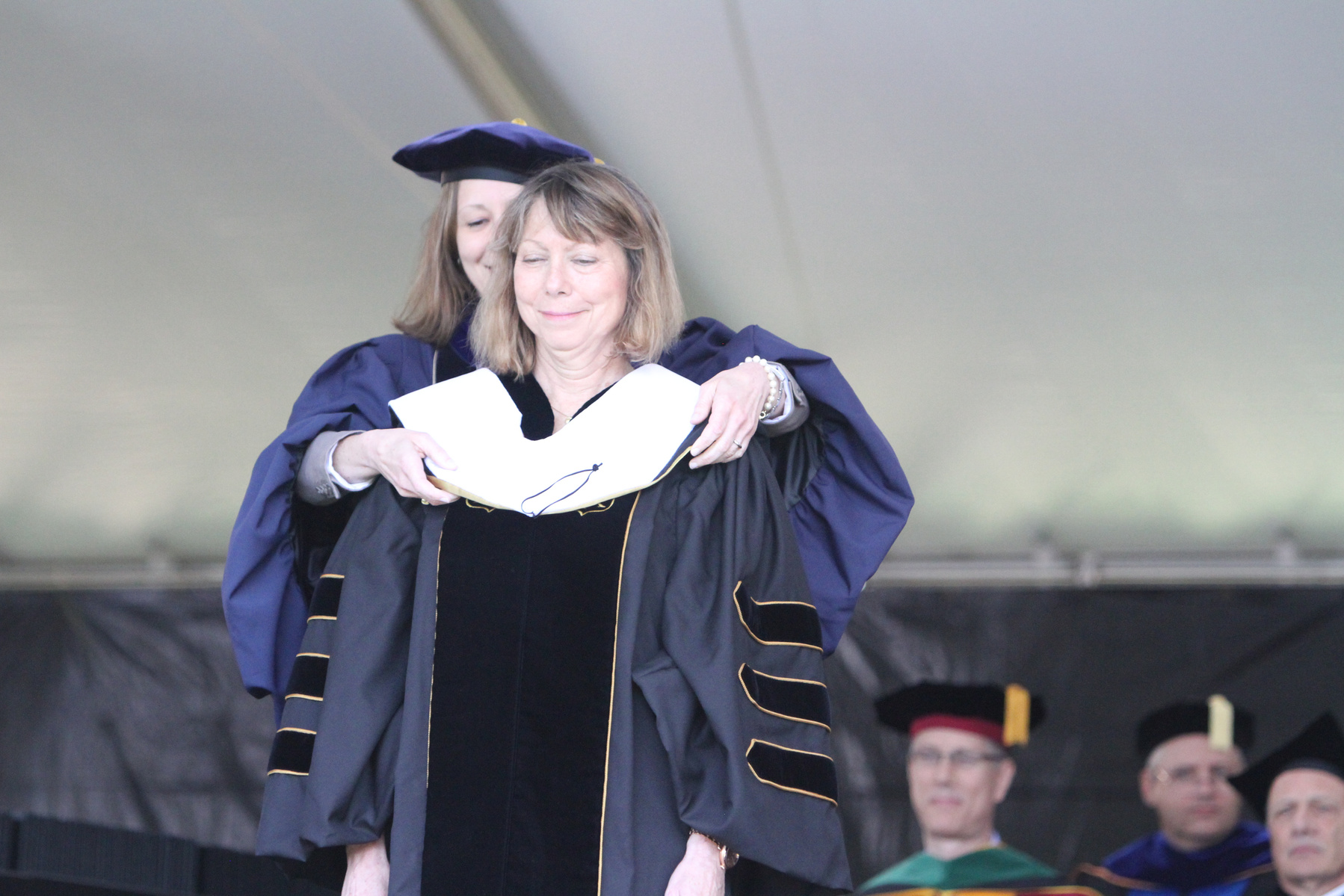 Jill Abramson smiles as she is awarded an honorary degree.